Electronic devices are an inseparable part of the modern office. It's near impossible to conduct business and perform daily work tasks without a laptop, printer, or projector. The use of electronic devices in the workplace, however, poses the question: "What happens to out-of-order electronic devices?
Like consumers, offices are required to recycle most of their electronic devices once no longer in use. All computers, peripherals, TVs, small-scale servers, and other small electronic equipment and supporting e-devices are included in the recycling list.
In New York, specifically, the Department of Environmental Conservation has established guidelines on what is considered e-waste, and how consumers and companies should recycle electronics. 
How much of the e-waste is actually recyclable?
Let's look closer. But first… 
Why Is It Important to Recycle e-Waste?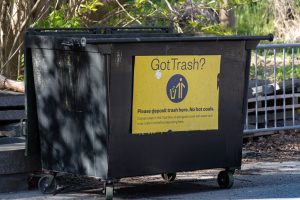 Both working and broken items that are no longer in use can be considered e-waste. Left to decay in landfills or dusty storage rooms, these appliances become a threat to our health and environment.
Most of the e-devices – whether in consumers' homes or business offices – have a complex structure that is put together with the help of some heavy metals. Although they can range greatly from device to device some of the compounds found in electronics are lead, mercury, cobalt, nickel, and even arsenic. If electronic equipment isn't carefully disassembled and recycled, these metals can leak into the atmosphere, the soil, and water, and harm us and the rest of the species in our eco-systems.
Recycling e-waste is vital to preserving a clean environment, but it is also sparing us further mining for the metals used in the construction of electronics. This in turn decreases air pollution, the eroding of the soil, and the destruction of natural habitats. Recycling also solves the problem of depleting natural resources, ensuring our technological future is preserved. 
You may now understand why recycling is an important tool for keeping e-waste out of landfills and adding to the problems of pollution, you might even be ready to take steps in ensuring your office starts its e-waste recycling journey. And that's great! Here are a few things to keep in mind. 
What Are the e-Waste Management & Disposal Rules in New York?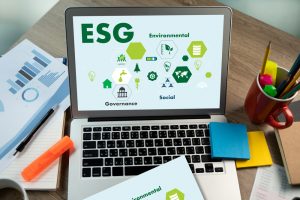 In the United States, the Environmental Protection Agency (EPA) is the institution providing stewardship on how e-waste should be disposed of and recycled around the country. Along with the EPA, each state has its own recycling programs and legislation. Currently, 25 states (plus the District of Columbia) have set specific rules on how households and enterprises should dispose of electronic waste. 
In the state of New York, The NY State Electronic Equipment Recycling and Reuse Act (Environmental Conservation Law, Article 27, Title 26) establishes the proper actions individuals and entities must take to ensure their e-waste is recycled in an environmentally-responsible manner. 
According to the act, consumers and businesses are obliged to recycle a great part of their electronic waste. Items like computers, computer peripherals, TVs, small-scale servers, and electronic equipment are subject to recycling regulations. Furthermore, the NY State Electronic Equipment Recycling and Reuse Act requires manufacturers of electronic devices to offer free and appropriate recycling services to most of the consumers in the state. 
Who Is Eligible For Receiving Free e-Waste Services?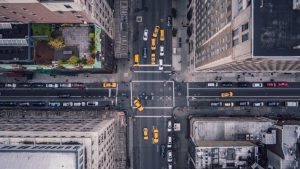 Eligible consumers according to the act are:
Individuals

Non-profit organizations / charities

Corporations with less than 50 full-time employees

Non-profit corporations with less than 75 full-time employees 

Non-profit corporations designated under

section 501(c)(3) of the internal revenue code

Schools

Governmental entities located in NY
Who Is Not Eligible For Receiving Free e-Waste Services? 
There are some consumers who, according to the NY State Electronic Equipment Recycling and Reuse Act, are not eligible for free e-waste recycling services. Those are: 
Non-profit organizations with 50 or more employees

Non-profit corporations with 75 or more employees 
Along with the NY State Electronic Equipment Recycling and Reuse Act, there is the NY State Wireless Telephone Recycling Act (Environmental Conservation Law, Article 27, Title 23*2). This legislative act establishes that wireless telephone service providers are required to offer free reuse and recycling of up to 10 cell phones from any person or provide free shipping of those mobile phones to a recycling facility. 
How Is New York Disposing of Its e-Waste?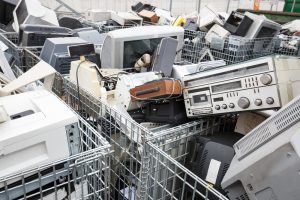 If you're living in New York, you're probably aware that some categories of your e-waste should not be thrown away but recycled. Devices that contain heavy metals and other chemicals fall under that category. These are usually marked as hazardous waste and labeled appropriately, so you know how to sort them. 
Individual Consumers
As an individual consumer, you can take advantage of several options when disposing of your e-waste. 
You can: 
Set a pick-up appointment if you live on Staten Island

Sign up your apartment building for pickups from the

ecycleNYC program

Take it personally to a drop-off location

Send e-devices to the manufacturer or retailer for recycling

Donate the devices if in good working condition
Tenants should be aware that it's their responsibility to discard electronics, and not their landlord's.
Enterprises 
How should business offices handle their e-waste? 
As we've mentioned in the previous section, small businesses with less than 50 full-time employees, and nonprofits with fewer than 75 employees, can apply for free electronics recycling offered by manufacturers. The Department of Environmental Conservation provides a list of registered electronic equipment manufacturers for the convenience of users and businesses. 
Companies that don't pass the employee number requirement can take advantage of two basic options for their e-waste recycling: 
Donate the working e-devices (to schools or charities, for example)

Contact an e-waste management company & arrange a pickup service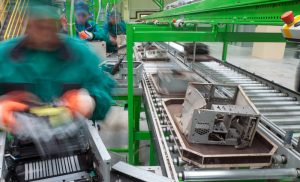 To ensure the responsible recycling of electronic devices with hazardous elements, businesses should look for companies with R2 certification or such with e-steward standard certification. The NY State Department of Environmental Conservation keeps an up-to-date list of registered electronic waste recycling facilities. 
For any electronic devices that do not contain any hazardous elements as per the NY State Department of Environmental Conservation, you can take care of the recycling yourself. 
Non-harmful e-devices can either be collected by a private waste management company or you can register your business as a self-hauler and remove it yourself. 
Apart from the legislative requirements, there is also an important recycling fact you should be aware of. 
That concerns the question of: 
How Much of the e-Waste Offices Produce Is Recyclable?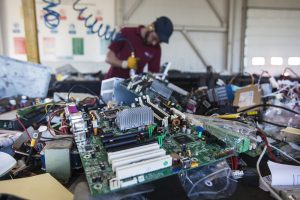 In 2019, globally, 17,5% of e-Waste worldwide was recycled, and the rest ended up in landfills. In the United States alone, of the 13,1 million tons of e-waste generated in 2019, only 15% was recycled. 
Unfortunately, there aren't clear indicators of how much of the e-waste produced in the States comes from businesses, but we can imagine that with the need for more electronic devices, comes a greater amount of e-waste. 
The tendency of e-waste to be left untreated is rising and with it, the concerns about the long-term effects of unrecycled e-devices. Experts are forecasting that the issue will only grow with the expansion of the latest technologies and the growth of the world's population. 
What Is the Solution to a Growing e-Waste Problem?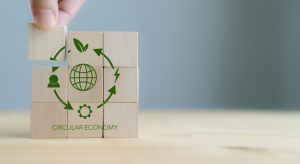 A shared vision (on how we should manage e-waste) among most recycling futurists is that of a circular economy. A model that circles products back into the economy, ensuring that no valuable resource is lost, or completely exhausted. 
You might be wondering if creating products that are 100% recyclable and can easily be returned to the production cycle are worth the investment. And you'll be asking a valid question. 
Here's the data. According to the United Nations, the current value of e-waste is over $62 billion per year. That's $62.5 billion in value of the material alone. What happens with that value if e-waste is not recycled? It rots in our landfills. 
What the UN report says is that reusing resources from used electronics produces considerably less carbon-dioxide emissions than mining in the earth's crust. The worth of e-waste is there, we only have to implement the right measures that help us harvest its potential. 
The Benefits of Circular Economy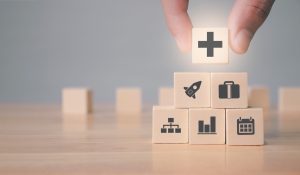 In a circular economy, products are designed to serve us longer and when they reach the end of their usable life, they can be turned into valuable resources for the manufacture of new products. The ultimate goal? Materials are kept in use and reshaped over time, so no waste is produced. 
For the industries detailing with the production of e-devices that means that engineers should develop new strategies for designing new products that cover a few essential requirements like: 
Extended durability

Allowed upgradability

Ensured repairability

Guaranteed reusability
The IT industry, for example, could focus on building computer systems that can easily be taken apart and their vital components replaced. Instructions on repairs should also be more accessible and comprehensively explained. Another important feature such systems should have is the possibility of secure data deletion so the devices can be reused without any risk of data leakage. 
The effort to turn things around and become a more sustainable society with a better focus on long-term circular solutions is a matter of collective effort. The start, however, can be individual. 
Implementing company-wise e-waste policies that are aimed to preserve, upcycle and recycle as much of your office's e-waste as possible gives you a competitive advantage and tells your customers that you're invested in the sustainable well-being and future of our society. 
To Wrap Up